Pikiwyn
Joined 25 July 2009
About me
██████████████████████████████████ I've been a fan of
Pokémon since it came
out, I got my first
Pokémon game, Yellow
Version when I was 6,
and since then I've
bought at least one
game from each
Generation, at the
moment I just play
Platinum's Battle
Frontier where I
have a gold print
for every facility
except the Battle
Factory. I used to
watch the anime but
they stopped showing it
where I live a couple
of years ago. On
Bulbapedia I am adding
information on Pokémon
Black and White.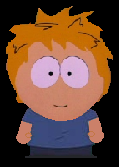 Welcome to my userpage!
Leave me a message

here
Userboxes
| | |
| --- | --- |
| | This user has a dog. |

Annoying

Pokémon.



This user identifies as

male

.

| | |
| --- | --- |
| | ¿This user has no idea how he made his user page? |

This user likes to

sleep

.

| | |
| --- | --- |
| 28 | This user is 28 years old. |